I promised yesterday that I would make another post and here it is. As I said, we have been in Colorado for over a week. We made it in time for us to go to Estes Park for the Estes Park Wool Gathering. We got there late in the day and went through the sheep barns and then the market barn and that was all. I picked up a couple of spindles and some fiber for spinning, which I didn't take pictures of, for some reason, but I did get some pics of a couple of the sheep: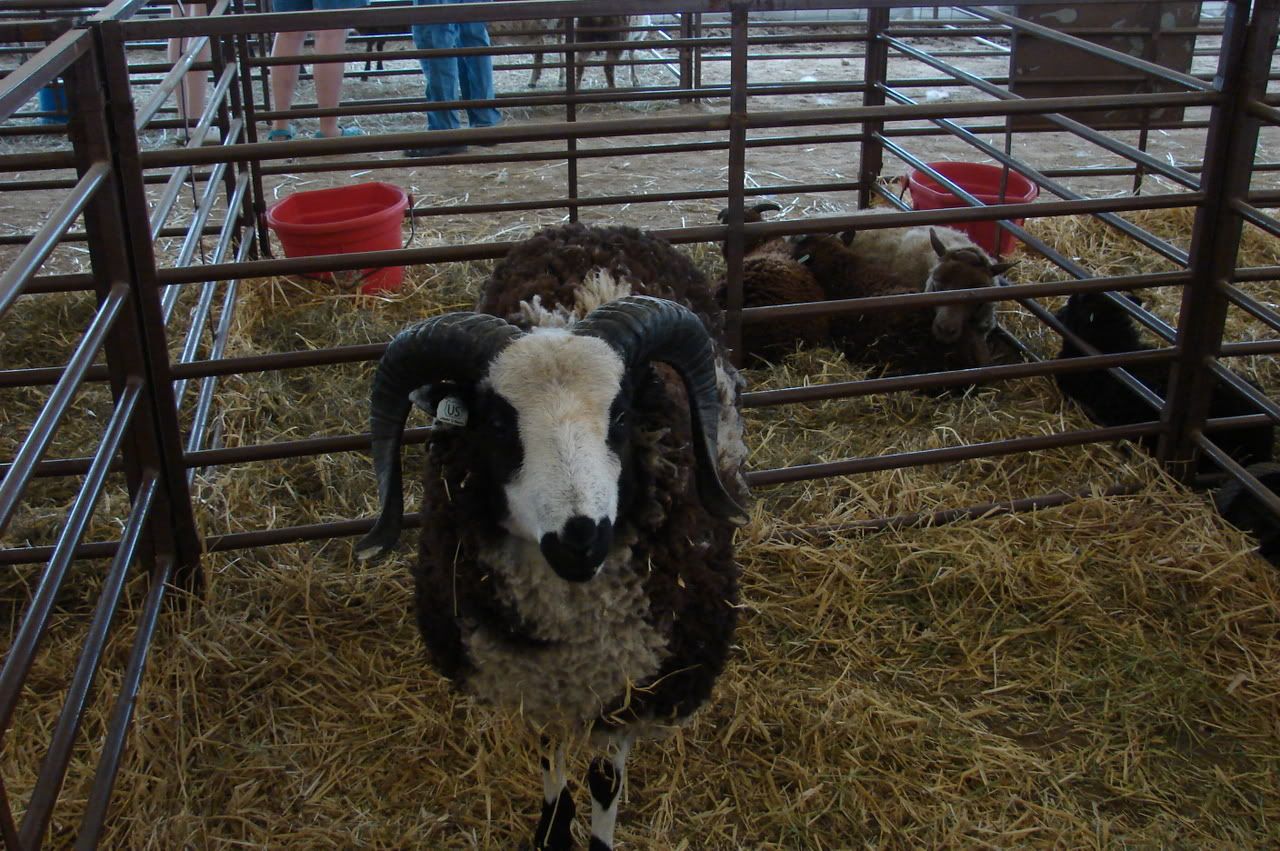 This little guy followed me around his pen. He wanted to nibble on everything that I had, my purse, my camera bag, my tee shirt, just everything. But he had the most incredible brown eyes.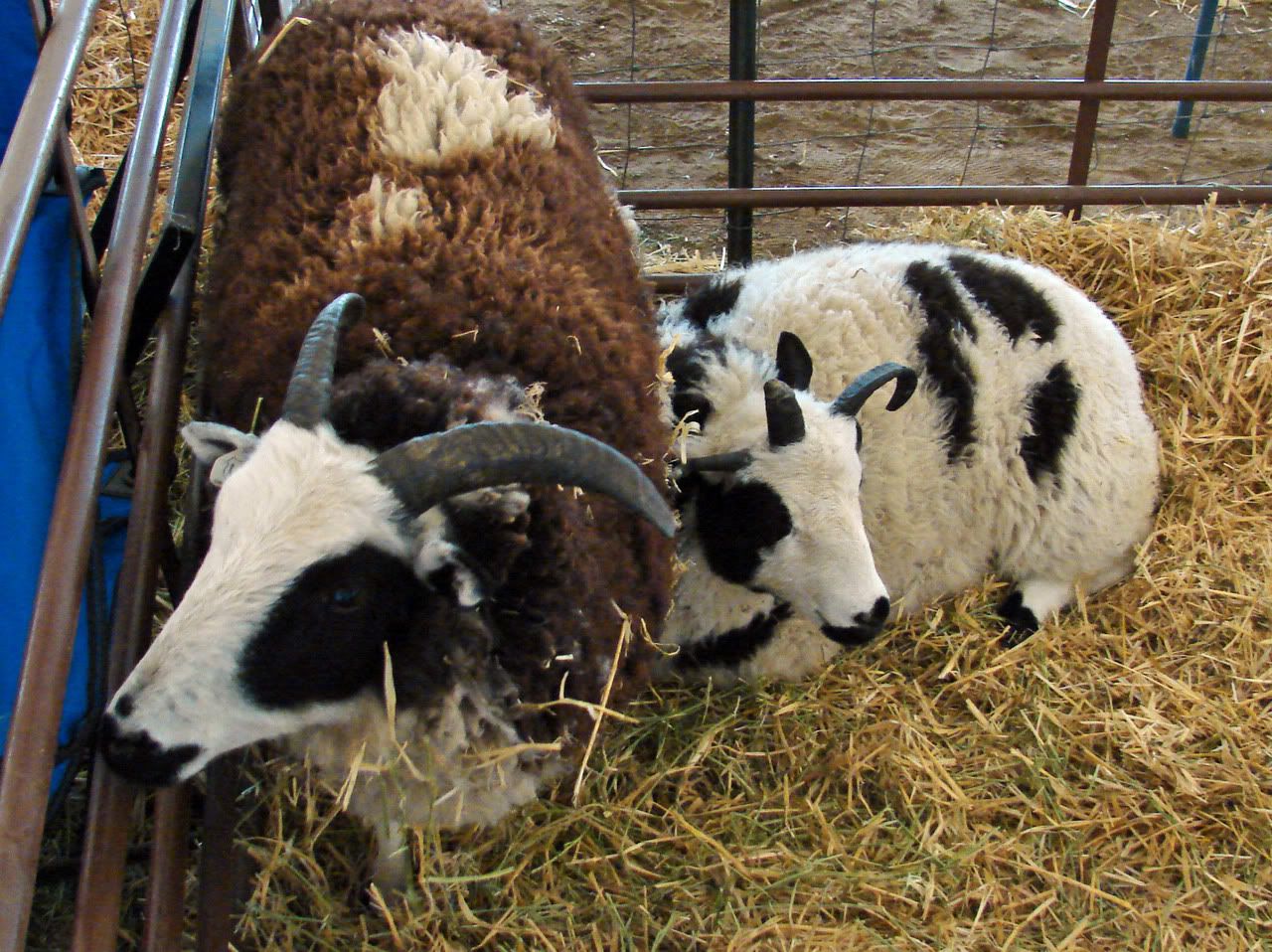 After spending some time with the owners of these Jacob Sheep, we decided that we are going to own some. Their fleece was just incredible and the coloring was gorgeous. Not only that, the breeders of this particular group of Jacob were just the nicest people. They were willing to spend time talking to us and give us some pointers about them and gave us a card so that when we get our house built, we can call them and get a couple.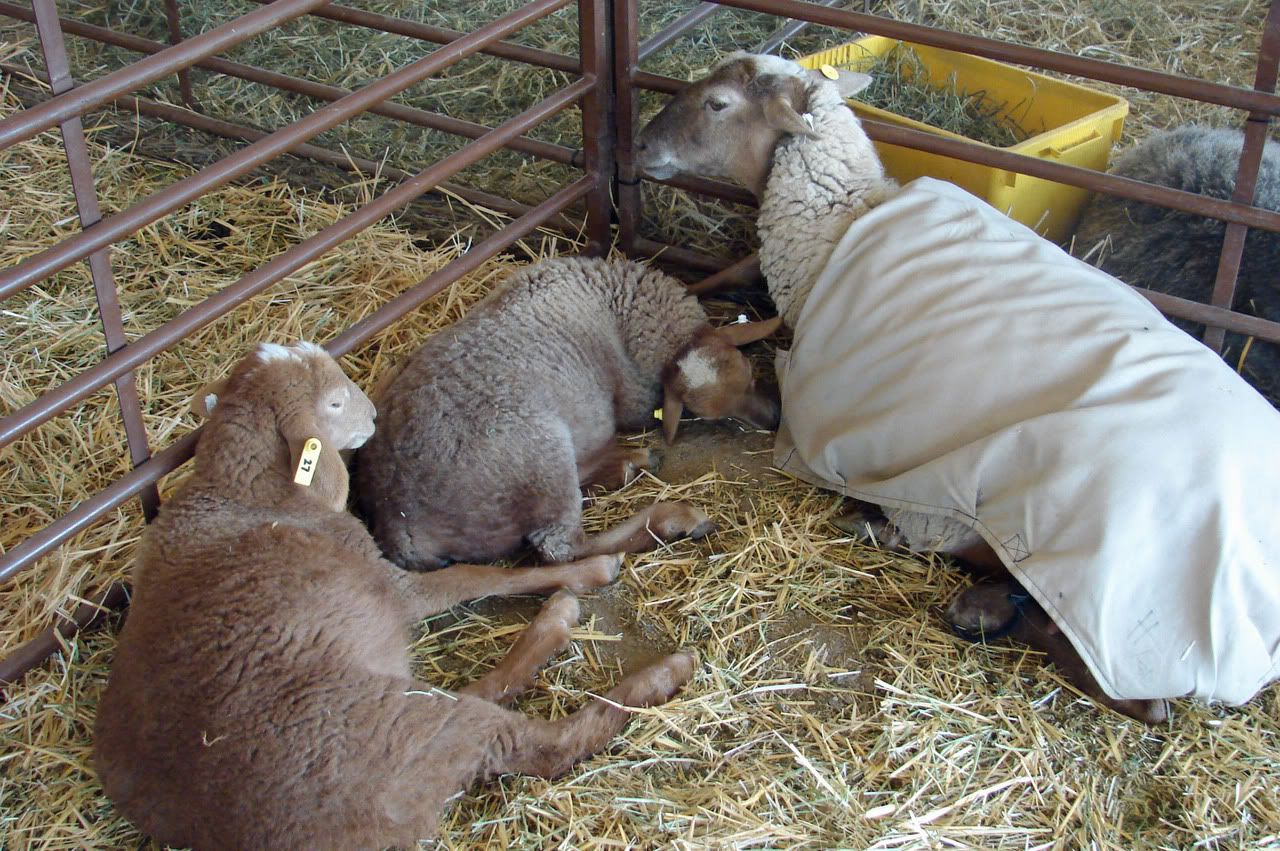 This group of sheep was a mama and her babies. I don't know what kind they are because there wasn't anyone there to answer questions.

As we were going up the mountain from Westcliffe to my Mom and Dad's I was able to get DH to stop so that I could share the incredible view that we will have from our land.....



This is actually the view of the mountains that we have from our land. These mountains are surrounding us and no matter which way we look, we can see mountains that are over 14,000 feet high.

Here are some gratuitous sunset pictures:
Some sunrise pictures because my DH is working for a local builder so that he can learn to use the system that we are going to use to build our house and that entails him getting up at 0'dark thirty in the morning and he was able to catch these:
this is a sequence of the sunrise out the front of the house where my parents live.

And finally, here are some of the local flora and fauna: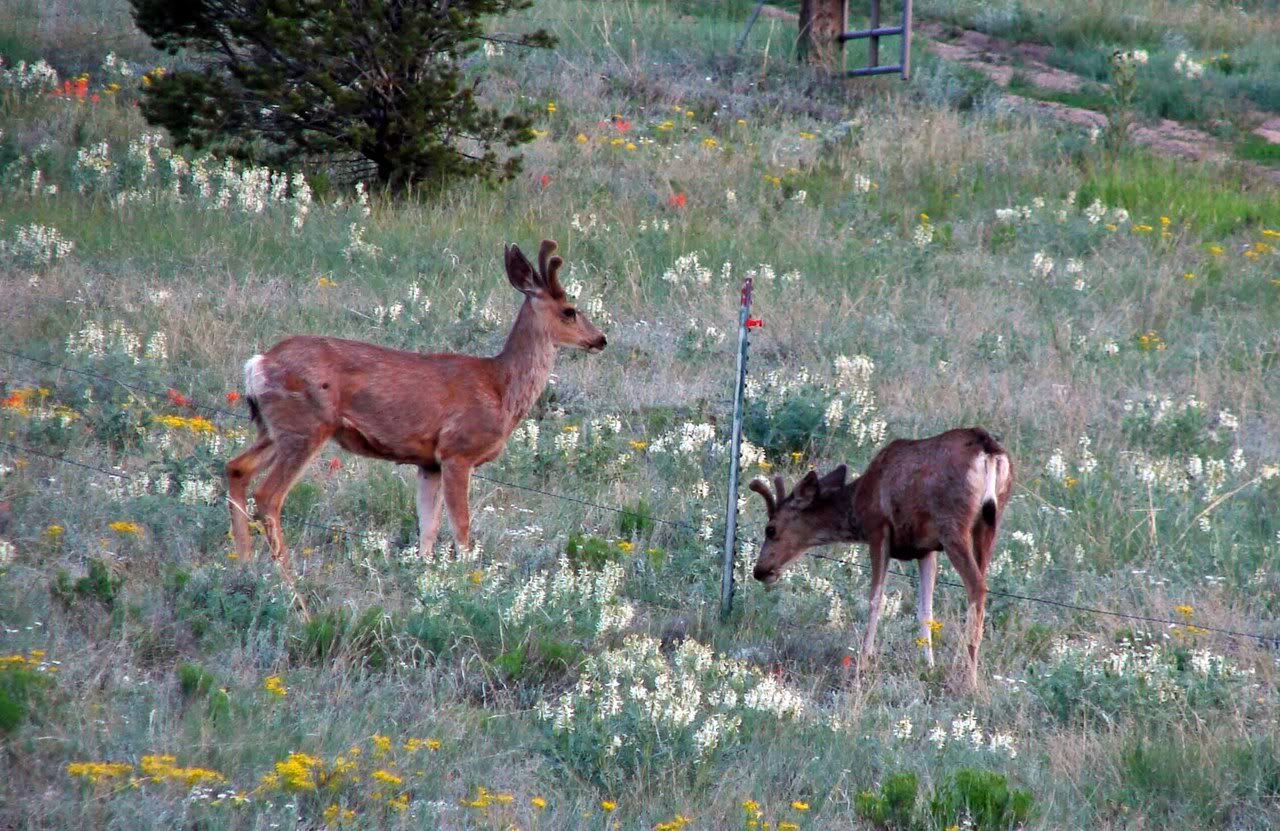 And then, because there are so many little ranches and ranchettes, we see quite a few of these:


And because I have joined the unsocialized Knitters homeschooling group I have to report that we have not been doing any school this week or last week. It's probably the only break that ds will get this summer, but I figured that he is going to be busy with his papa and that is more important than doing school is right now.

Have a great day and I promise to post again soon.....